Uglies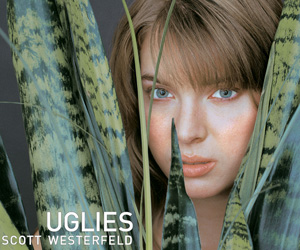 .
October 10, 2011 • Katie Krug, Staff Reporter
Filed under Movie/Book Reviews
In a futuristic world full of extreme beauty, anyone normal is considered ugly.
Uglies is an enthralling and entertaining book set 300 years in the future. There are hover cars, fantastic buildings, and most importantly, the ability to make every human pretty.
Tally Youngblood is 15, less than three months until her 16 birthday. She's impatiently waiting for it. Not so she can drive, but to be pretty. She's the youngest of her friends, the last to be left behind in Uglyville while her friends party away in New Pretty town just across the river. She's bored of playing tricks, biding her time until she can join them and be pretty with them. Then she meets Shay.
Shay is different, crazy and best of all, the exact same age as Tally. Tally is excited to not leave her new friend behind when she has her surgery. But Shay has different plans.  She claims there are people out there, in the wild, and she wants to join them. When Shay runs away Tally is told she must make a choice: betray her friends and their wild community, or never become pretty.
This book is fun and action packed, full of twist and turns. The book has sudden changes and it's almost impossible to predict the end. While the plot does have some romance, it's not the main point.
The series is comprised of four books: Uglies, Pretties, Specials, and Extras. The last book Extra was just that, extra. It was unnecessary and unrelated to the first three books and Tally's story. It even took place on a different continent.
All in all, it is definitely worth the effort to read and is unlike any book you've probably ever read.
12kkrug@usd489.com