USD 489 media takes fourth all around at KAB competition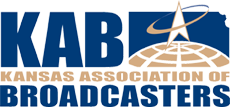 Hang on for a minute...we're trying to find some more stories you might like.
The results for this year's Kansas Association of Broadcasters competition were announced and once again, the school found several high placements and honorable mentions. The team took fourth place all around.
Only all placers were seniors. Results are as followed:
First place, Jake Dechant, TV Sports Play by Play
First place, Cassandra Quinby and Kara Brooks, Public Affairs
First place, Sage Markley, Promo for DECA
Second place, Jake Dechant and Jacob Alexander, Radio Play by Play
Honorable Mention, Justin McCullick and Daniel Lopez, ISPN
Honorable Mention, Jacob Alexander, 12th street
17mcrees@usd489.com